To understand how CAMZYOS works, it's helpful to know how certain proteins help contribute to the pumping action of your heart:

Connected
myosin

Resting
myosin

Actin

CAMZYOS
binding to
myosin
Scroll to see how CAMZYOS works.
Click each box to see how CAMZYOS works.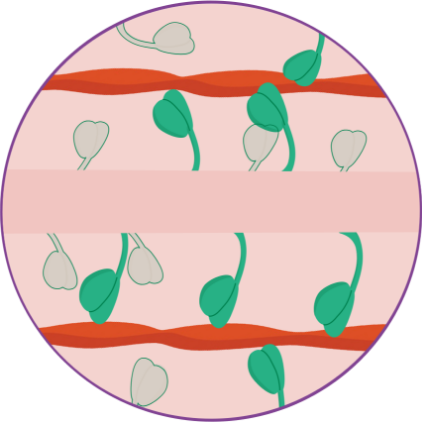 Two proteins in the heart muscle, called myosin and actin, contribute to your heart pumping by connecting (making the heart contract) and releasing (allowing the heart to relax).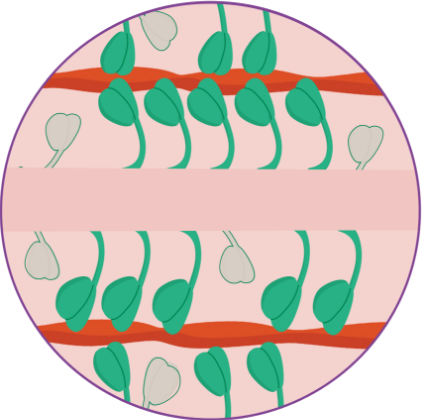 In obstructive HCM, myosin and actin form too many connections with each other, causing the heart to contract too much, which can make it difficult for it to relax.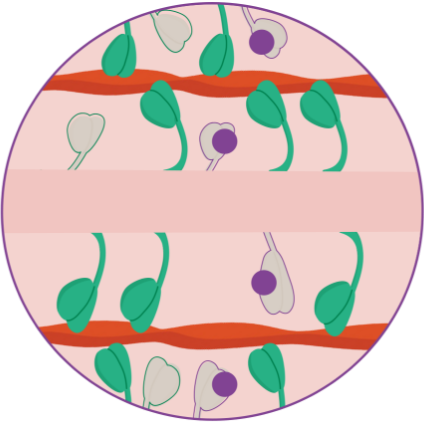 CAMZYOS binds to myosin so that it "lets go" of actin, reducing the excessive connections between them. This action allows your heart muscle to relax more.